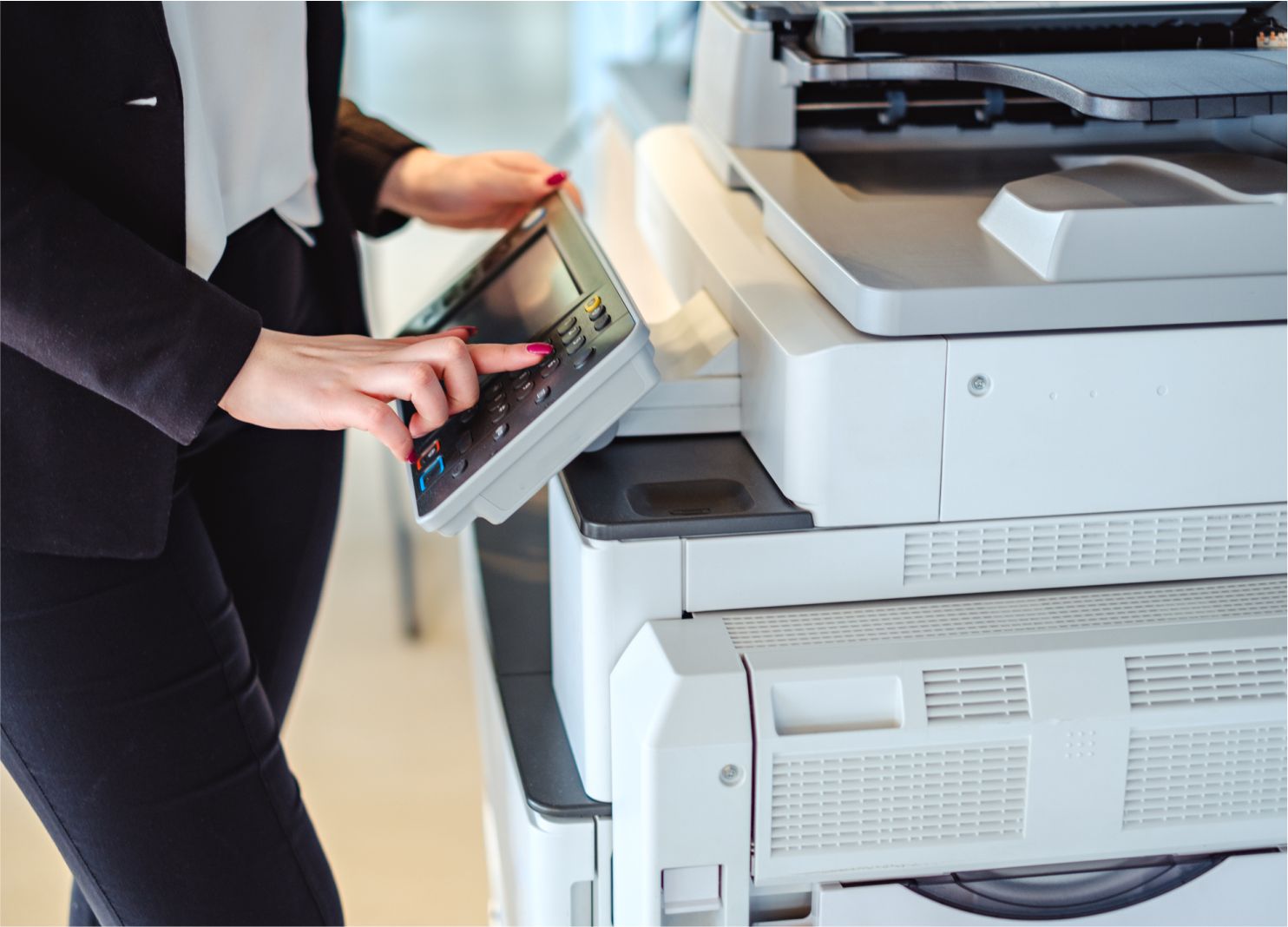 Digital Printing
Printing Technique: Digital Printing
Products of Digital Printing
Business Cards
Leaflet
Letterhead
Brochure
Booklet
Magazine
Annual Report
Flyers
Door Hangers
Pocket Folders
Card Invitation
Document Printing
And Much More...
Digital Printing Products
About Digital Printing
Digital printing is the latest printing technique that involves the creation of prints with the aid of designs conceptualised using computer software. The technique is gaining popularity over other troublesome and time consuming printing techniques like roller, screen and transfer printing owing to cost effectiveness. Designs too can be repeated. The technique finds application in designing a range of apparels, accessories and home textiles.
Accessories engineered and designed from knitted fabrics are the latest rage among consumers who simultaneously seek comfort and aesthetic appeal in the same product. Knitted accessories are not only comfortable owing to good moisture, air and heat transmission properties, but can also be decoratively embellished to offer an appealing look. Several surface embellishment techniques, such as hand painting, crocheting, applique work, addition of trims and notions and digital printing, can be applied to beautify knitted fabrics and accessories.
Digital printing is the process of creating prints using designs from a computer as a reference as opposed to analogue printing, which requires screen printing. It was introduced in 1950 for paper printing but the technique was later deployed for textiles as well. It emerged as a prototyping tool and a vehicle for printing small batches of fabric for niche market products, namely apparel, accessories and home textiles. It shortens the lead time from design to production, speeds up sample production and reduces production lot size and inventory costs.
Digital printing process
Design selection and conceptualisation is the preliminary and most crucial process before digital printing on textile substrates. Fabric is printed by digital printers with the design prepared on computer using inkjet-based method of printing colourants onto fabric. Hand drawn sketch, computer-aided design (CAD) sketch of designs are utilised and edited using various tools available in software like CorelDraw and Adobe Photoshop. The files obtained are utilised on digital printing machines to print the design on to fabrics. The printing process involves feeding the fabric through the printer using feed roller followed by application of ink on the fabric's surface in the form of thousands of tiny droplets. The fabric is then passed through steam/heat chamber to cure the ink. The steamed fabric is subsequently washed and dried. The advancements introduced in digital printing machines involve the installation of special transport systems that enable printing on knitted and stretch fabrics. Figure1 (a) shows the model of digital printing machine that is generally employed for printing on textile substrates.
You put in the work, now let your documents shine with a professional polish. Choose simple or professional print for blueprints, booklets, sell sheets, theses and more. Whatever you need, we can deliver.
Professional quality
Affordable prices
Express and same-day curbside pickup
What is digital printing?
Digital printing is the process of printing digital-based images directly onto a variety of media substrates. There is no need for a printing plate, unlike with offset printing. Digital files such as PDFs or desktop publishing files can be sent directly to the digital printing press to print on paper, photo paper, canvas, fabric, synthetics, cardstock and other substrates.
Digital printing vs. offset printing
Digital printing differs from traditional, analog printing methods--such as offset printing--because digital printing machines do not require printing plates. Instead of using metal plates to transfer an image, digital printing presses print the image directly onto the media substrate.
Digital production print technology is evolving quickly, and digital printing output quality is improving continuously. These advancements are delivering print quality that mimics offset. Digital printing enables additional advantages, including:
personalized, variable data printing (VDP)
print-on-demand
cost-effective short runs
fast turnarounds
Digital printing technology
Most digital printing presses have historically used toner-based technology and as that technology quickly evolved, the print quality rivalled that of offset presses.
In recent years, inkjet technology has simplified digital print accessibility as well as the cost, speed and quality challenges facing print providers today.
Digital printing advantages and disadvantages
Digital printing technology excels at producing on demand and short print runs quickly and cost-effectively. Digital printing is also an ideal platform for personalization. If you want to easily modify images and messages using variable data printing (VDP), then digital printing is the only way to go. With advancements in print quality and speed, digital printing's previous disadvantages are quickly disappearing, and digital printing machines are closing the gap on offset output.
Contact
Happy to Help You.